Our system follows an easy 3-step process that allows you to detect and spray in the fastest and most effective way.
Thanks to our continuous picture recordings, we work on improving our technology to better suit your needs and deliver tailor-made algorithms for you.
OUR PROCESS
Real-Time Spot Spraying
Our Intelligent Spot Spraying System reduces the usage of herbicide by more
than 80% while protecting the environment and lowering the costs for farmers dramatically.
1. SCAN
The camera analyses the field and provides pictures.
2. DETECT
The embedded computers provide a fast and accurate weed detection analysis in real-time.
3. SPRAY IN REAL TIME
On the cab display, the operator can select the weeds to target and the crops to protect.
STEP 1: See
The camera analyses the field and provides continuous pictures to the embedded computer.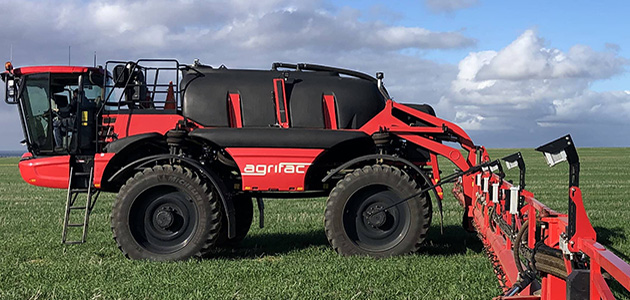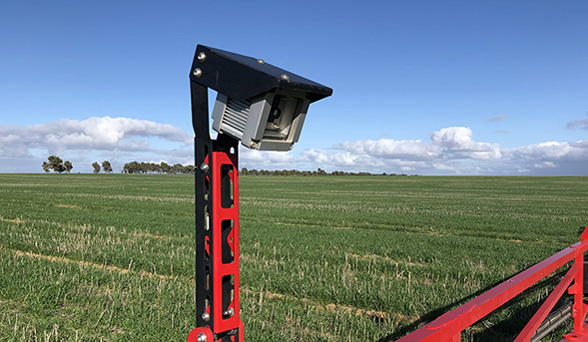 STEP 2: Detect
The embedded computers come with a Bilberry-made OS, which is a combination of artificial intelligence and agriculture knowledge and provides a fast and accurate weed detection analysis in real-time. It generates weed identifications and cell activations on the spray map.
STEP 3: Spray
On the cab display, the operator gets full control of the system and can select the weeds to target, the crops to protect and configure the system's accuracy. The console allows for individual nozzle control for more precision.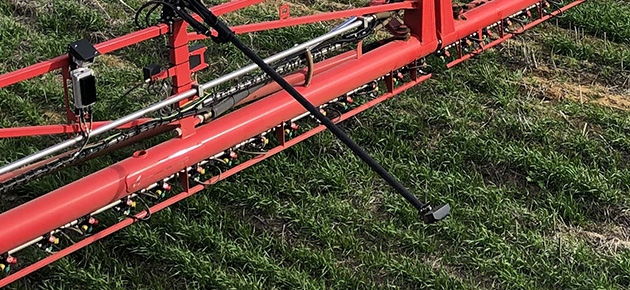 OUR SOLUTION
What is Smart Spraying?
In early versions of smart spraying, near infrared sensors were used to detect the chlorophyll content in plants. By analyzing the reflectance of near infrared light, these sensors could identify areas requiring treatment. This version of smart spraying has served users well by enabling huge savings in their summer spraying (in fallows) programs.
Today, thanks to the power of AI, smart spraying has become even more precise and efficient. Intelligent cameras such as Bilberry cameras mounted on agricultural equipment scan & analyze the fields in real-time. By leveraging machine learning, Bilberry cameras can distinguish between crops and weeds with remarkable accuracy, enabling targeted application of herbicides only to areas where they are needed.
User Interface
Using the Bilberry smart spraying system is simple through the intuitive in-cab screen. A robust software suite presents numerous configuration options, including "Side Safety," which enhances coverage, and "Overspray," refining accuracy in varied terrains. Live detections can be viewed broadly on the main screen or users can view individual detections through specific camera lenses. Transitioning between spot and blanket spraying modes requires a single button press. Switching applications as fields change is seamless, reflecting a user-centric design philosophy. In essence, smart spraying bridges technology and agriculture, elevating precision and sustainability.
Essential Components
At the heart of Bilberry's smart spraying solution lies a synergy of hardware. RGB cameras, distributed every 3 meters along the sprayer boom, capture rapid-fire images. Computing modules process these images in sets of four cameras, harnessing AI algorithms to detect weeds and other anomalies. A cab-mounted screen acts as the control center, interfacing with the operator and coordinating nozzle activation. Optional night vision kits can be included to enable smart spraying day or night (exclusively for Green on Brown).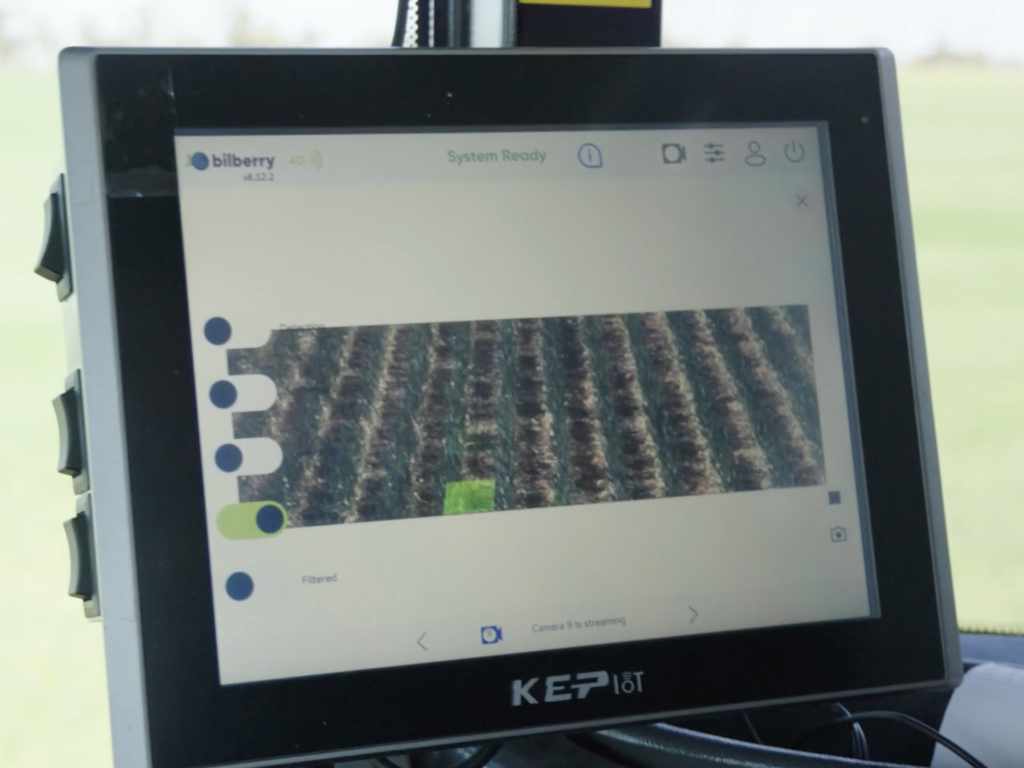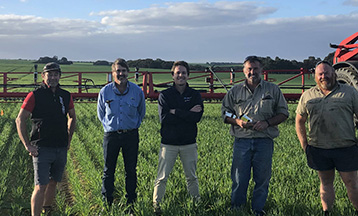 One hundred per cent, I would get it straight away because of the savings and you definitely won't go backwards, that's for sure. I will keep getting it as we buy sprayers.

Kade Mutter