Whether you need Green-on-Brown or Green-on-Green detection, we've got you covered. Our system gives you ultimate flexibility and precision.
Take a look below to see what our clients say about our system and how it has improved their operations and savings.
GREEN ON GREEN
smart system for weeds recognition
We have developed our system further to allow for Green-on-Green detection of broadleaves in cereals (wheat, barley and oat). We can recognise weeds such as radish, turnip, blue lupin, thistle or capeweed. Detection can work at all crop stages and has already proven useful in Australia with up to 97.5% chemical savings.
The Green-on-Green system has been used over 20 000 hectares to manage wild radish and blue lupin infestation in wheat paddocks. Our users have witnessed significant improvements using our technology: the chemical savings have paid for the system in just one year.

We are currently performing tests in Europe which are already showing promising performances.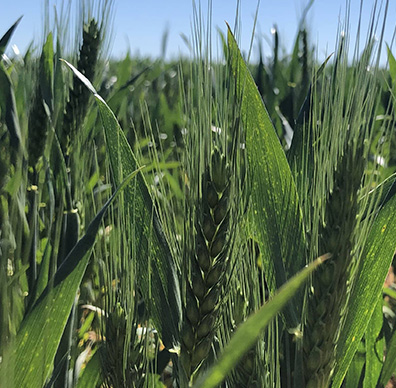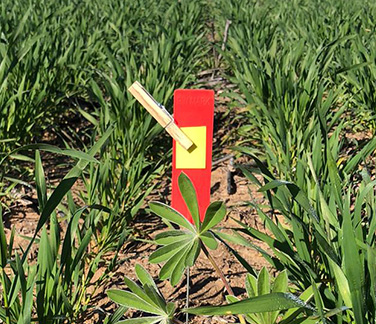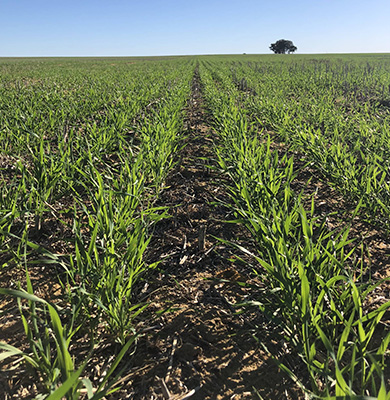 > 20 000 ha
> 90% average
hit ratio
> 90% average chemical savings
Our Green-on-Brown technology can detect grass weeds and broadleaves in fallow or bare soil, using artificial intelligence and smart cameras. The system can be used at a speed of up to 25km/h and has a night vision option. Thanks to our spot-spraying solution, blanket spraying can be avoided and results in a reduction of herbicides use of 90% on average.
Our system has been commercialised since 2018 and we have since then installed several systems that are currently running in Australia & Europe.
More than 100 000 hectares have been sprayed already.
GREEN ON BROWN
detection on every type of soil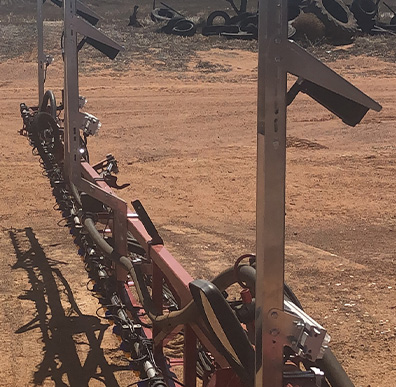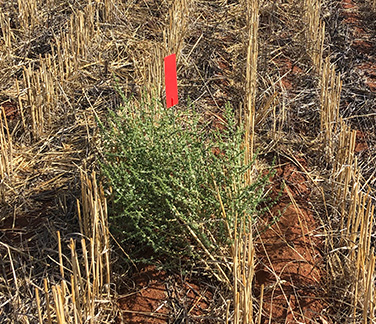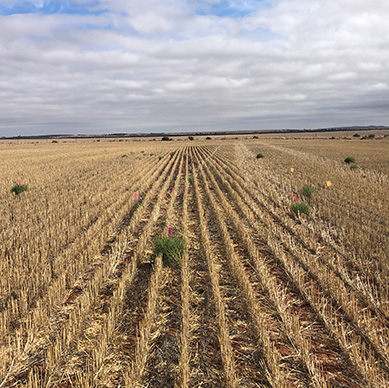 > 100 000 ha
> 90% average
hit ratio
> 90% average chemical savings
MAPPING
Our mission does not stop with spraying. We want to make sure to provide you with the most data possible. Our system logs every weed detection and nozzle opening to provide an accurate mapping of all spraying sessions and field status.
Those maps, which are available on a dedicated web platform, can easily be integrated with the sprayers for further applications or in agricultural management software to improve field knowledge and make informed decisions.
At Bilberry, we value your input. If you have specific needs, feel free to contact us to discuss them in-depth.
TIMELINE

OUR KEY BENEFITS OF EFFICIENCY
Up to 98% chemical savings
Cut your chemical expenses by spraying only where weeds are.
Resistance management
Use more effective chemicals at a higher dose to get better weed control.
Sustainable
farming
Prolong herbicide life on your farm while helping the environment.
Reduce chemical exposure
By filling less, you will be less exposed to chemicals
Spray
fast
20 km/h average speed and up to 49-meter boom.
Increase knowledge of your paddock
Generate and store weed maps of each spray to understand your paddock.
Reduce crop
damage
Increase yield by minimising unnecessary crop injury.
Reduce filling
time
By spraying 10 times
less, you will also fill up
10 times less.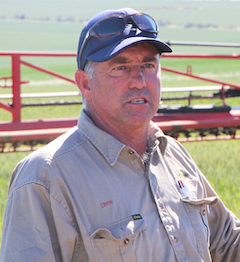 "The saving was significant, in terms of the amount of herbicide saved, that has pretty much paid for the cameras in one year"

"It's not just about the cost savings, you have to be happy with the job it's doing and we are very happy with the results."

"In future we hope to do weed mapping with the cameras so we can keep track of our weed populations, that is something Bilberry is working on for the coming year and we're keen to have that up and running by mid-year."
"Green on Green (GoG) in crop spot spraying was done on a wide scale in 2020 by Andrew and Rod Messina with the Bilberry GoG spray system and an Agrifac boomspray.

This resulted in 90% and then 93% reduction in herbicide use for the two passes over 12000 ha of wheat. The level of weed control was very good and more than acceptable in the Messina's weed management system. This exciting technology will likely be adopted very quickly on WA farms with the massive cost saving where herbicide resistant radish are present."